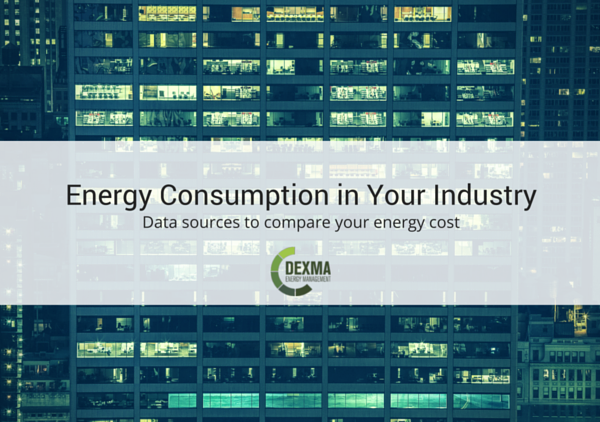 23 Feb

How do I consume energy in comparison to the rest of my industry?

Energy efficiency is like a long-distance race. The first kilometers are easy and if you train a little bit you will achieve big results.

But, once you beat your own records, there's a point when you need deeper analysis to understand where your points to improve are. You need to understand what is going on in your industry. Keep reading if you have ever wonder… how could I know the energy consumption in my industry? 

Moreover, in any distance run, it's easier if you have a friend by your side. Running alone is great, of course, but as in energy efficiency, you can be a better runner just by comparing to runners that are similar to you.

Comparing between similar buildings in the same industry or the weather area where your building resides could help you discover how they are consuming in comparison to each other. And comparing them to  other company's buildings. This will help you get a better idea of how competitive you are when it comes to energy consumption.

The not-so-good news is that, even though this kind of in depth analysis will benefit your buildings and your efficiency plan, it's not so easy to perform.

For example, it is difficult to find industry indicators for manufacturing or the services industry. Sometimes, governments from different countries even try to launch these kind of surveys.

As a result, nowadays you can't cover all industries in the business with these sources of information 🙁 But there are some good ones out there, and today we will review them for you, let's take a look at them.


Want to go faster? Get your personalized Energy Grader FREE Report and compare your prices against your market>>
Industry Focused Studies
There are a few comparative surveys related to energy efficiency. Normally researchers choose a few buildings among some industries to perform normalizations and get results hence by utilizing indicators useful to the rest of the industry.
"Comparing Commercial Building Energy Use Around the World" is one of the most interesting publications in this field. Lead by the International Energy Agency it focuses on analyzing offices buildings.
You can see that there are international benchmarks such as North America, Europe, China, other Asian countries and Russia. It's really interesting that you can find details for the European countries, with segmented information for France, Germany, Italy and Spain.
Public Databases
Public Databases results as the the other alternative. You can check public databases, which are available worldwide, like the one from the World Energy Council: Energy Efficiency Indicators
You will find data there related to energy intensity by country (kWh divided by GDP). This could seem as a strange indicator for those of you working with kWh/m2, but it could be a good reference to compare your own results.  Even if your building is a factory or if you work in the services industry, this database can be resourceful.
With that said, it's important to warn you that you won't find any data for a specific industry here, you can only compare to a generic industry aggregation.
The database ODYSEE-MURE  is financed with European funds and it aggregates industry information for each one of the European countries, allowing comparatives among them.
Depending on the industry you're interested in, the data quality changes. Unfortunately many of the industries have a lack of data. However, this database has a nice advantage: it offers adjusts related to the weather, the energy production mix, or both of them.  
If you work in the US, you're much more fortunate. Why? Because you can refer to the "queen" of energy consumption databases. We're talking about the Energy Star database.
Offering data from over 40.000 locations, including not only offices but also schools, shops, healthcare facilities, etc. Energy Star gathers all this information with a survey performed every 4 years, called Commercial Buildings Energy Consumption Survey
The last version available is 2012, with data from 6.700 commercial buildings. Would you like to check this results? Just visit this page.
To sum up, in spite of the utility of comparing yourself against buildings similar to yours, it's not that easy to perform this analysis these days…
Can you imagine what a tool to help with this will look like?
We have it ready for you but we will introduce it in a free webinar session on March 17th. Do you want to be the first the first to know about the power of benchmarking, big data, and analysis? Join us!
The New Tool to Benchmark Energy Costs in your Industry
We introduced the Energy Grader last March 17th, and hundreds of businesses have used it already to benchmark the cost of electricity in their industries.
This new tool is completely FREE and you can use it to analyze the consumption in one of your buildings. How does it work? Easy:
Go to energygrader.net
Complete the online survey about your building's consumption
DEXMA puts the technology to work: our Big Data engine takes your data and compares it to thousands of data in our system.
Our energy savings experts take a look at your results and adjust them to your particular situation (maybe your building has a crystal façade that impacts on your savings potential).
You get, in your inbox, a customized report with your accurate estimates potential (in total amount of euro and %) and your prices benchmark.